The Rip Off Resort, located on a private island off the Mendocino coast of northern California, is the private hideaway of high-level Rip Off Press executives and retired cartoonists.
The original mansion, built in the twenties by an eccentric railroad magnate, featured steep roofed Swiss chalet wings around a large Victorian gothic cupola. The structure has been tastefully remodeled by the underground comic book tycoons, with added contemporary-style redwood wings, geodesic domes, and a five-story prefabricated commissary-hotel for visiting party-lovers.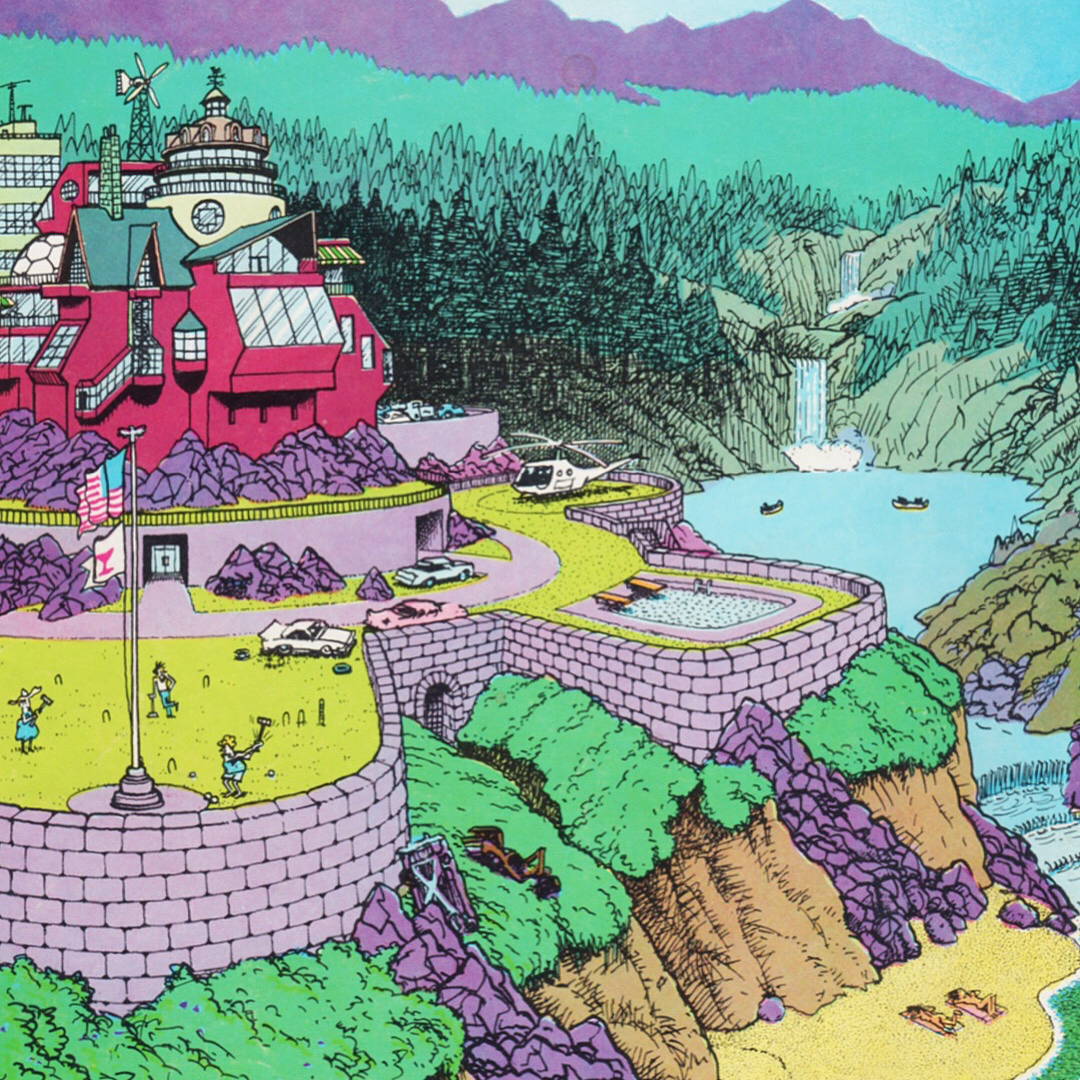 A series of waterfalls washes gold down from the distant mountains into the small lagoon, where it is easily picked from the bottom by guests floating lazily in the clear, still water. Most of the rest of the island is occupied by a 450,000-acre stand of virgin redwoods, exempted from federal control by a special legislative act in 1969.
All residents and guests are flown in by helicopter, approach by sea being prevented by an unbroken ring of jagged rocks. Although automobiles can be seen on the terrace, they have been flown in solely for the pleasure of Rip Off President Fred Todd, whose hobby is tinkering with cars, as there are no roads on the isle.